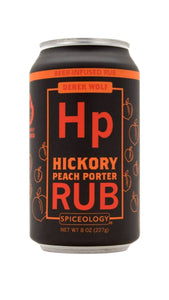 Chocolate, caramel, and toffee tones mark the flavors of this robust porter. Add to that the sweetness of dried peaches and the smoky-bacony (that's a word, right?) taste of hickory and you have the perfect rub for just about anything.
Net Wt. 8oz.
Use on Chicken, Pork (especially ribs!), Salmon, Duck, Lamb, Sweet Potatoes, Squash, and Roasted Nuts
Add to a porter for a flavor-packed beer marinade to tenderize proteins and up the tastiness of veggies.