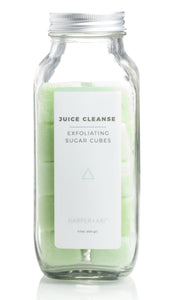 One cube will exfoliate and nourish the entire body. Notes of pineapple, kiwi, and green apple make Juice Cleanse the perfect refreshing addition to your day.
Warning: these smell good enough to eat (but please don't!). Harper + Ari Exfoliating Sugar Cubes are sized perfectly for individual use.
Bottles contain 18 exfoliating sugar cubes.